Wedding Page
This Photographer Loves Weddings!
One of the most gratifying opportunities for photography has to be the wedding. There is so much ongoing emotion that occurs in weddings that just begs to be recorded. A wedding photographer and his/her skills must extend well beyond just the technical ability to use the camera. The photographer must be aware of the environment at all times and never miss an opportunity to capture the moment in time that will be so important to the bride, groom and all of the family.
The Photographer's Skills
One of the most important tools in the photographers kit must be an outstanding set of people skills. At times, this photographer and his assistants have taken on the responsibility of wedding coordinator, diplomat, disc jokey, mom and dad for both the bride and groom. Its what makes wedding photography the joy it really is.
My goal as your wedding photographer will always be to offer a product that is above the bar and make wedding photography a fun, positive and exciting experience.
Hire A Professional
It is also extremely important that the photographer that you choose is professionally trained and up to date with his or her photographic skills. There is a very significant difference in hiring a professional, such as myself. I would invite you to visit the Professional Photographers of America "See The Difference" page by clicking on the link below to evaluate the value of professional photography.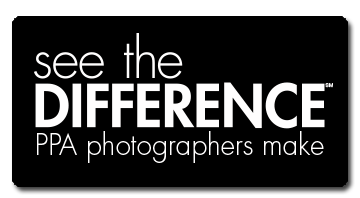 Bill Youngblood Photography is a long time member of PPA and is available for weddings, receptions, bridal photography and special events.
Wedding and Bridal Photography
If you are interested in seeing more wedding photography be sure to visit the "Gallery" page and view the wedding videos shown there. If you have any questions, concerns or just want to know more, please let us hear from you. We can be reached by email, phone, 972/517-6100 or by using the form on the "Contact" page featured on this website. Looking forward to hearing from you!